As of 7/01/2022 Yuma Nursing Center has 5 residents and 1 staff positive for covid : Full Visitation allowed 9:00-5:00. (Until further notice). MASK MUST BE WORN AT ALL TIMES. We are taking steps based on guidance from CDC and CMS to reduce the spread and impact of COVID-19, such as: Enhanced infection control precautions, Screening residents, staff, and essential visitors for expanded list of symptoms, Testing staff and residents for COVID-19 based on current protocols, Offering COVID-19 Vaccinations
Yuma Nursing Center is a five-star quality-measured facility, which means Medicare ranks us as one of the top nursing homes to choose.

Our Physician medical group specializes in Internal medicine. With vast experience in treating adult patients in rehab and hospitalization settings, we will get you get you well and ready to go home.

We have an outstanding rehab team that will help you improve your strength, and assist you in restoring your ability to do daily activities back at home.

We offer great wound care treatment, which includes a team of physicans, and skilled nurses that are well-equipped to treat wounds.

During your stay, you have access to private rooms, personal dieticians, and food cooked by well-trained chefs.

Respite and hospice care is available in our facility.
La Promesa Memory Care offers registered, licensed and certified nursing with special training for the unique needs of our Memory Care Residents. We also provide hospice, respite and rehabilitation therapy services to adults of all ages.
We are Medicare and Medicaid certified and accept most insurances in both our facilities. We also accept Medicaid/AHCCCS, ALTCS, HMO'S, VA, private insurance, and private funds.
Skilled Nursing
Yuma Nursing Center has Licensed Nurses and a team of Certified Nursing Assistants. They are on site 24 hours a day to meet your medical and personal needs.
Rehabilitation and Assistance For Daily Living
Our Rehabilitation team offers physical therapy, occupational, and speech therapy. Our nursing care provides assistance with what are known as ADL's (Activities of Daily Living), such as bathing, dressing, dining, grooming, walking, toileting, incontinence, or simply help getting in and out of bed.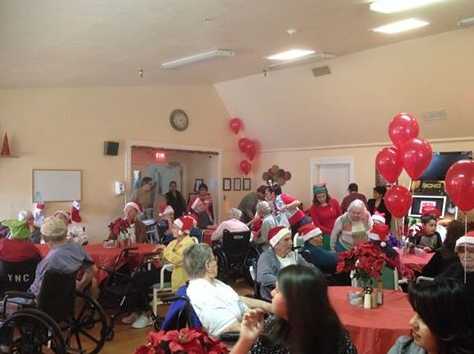 "The People We Care For Are Like Family To Us"